Narrow gauge railway Zastávka u Brna – Zbýšov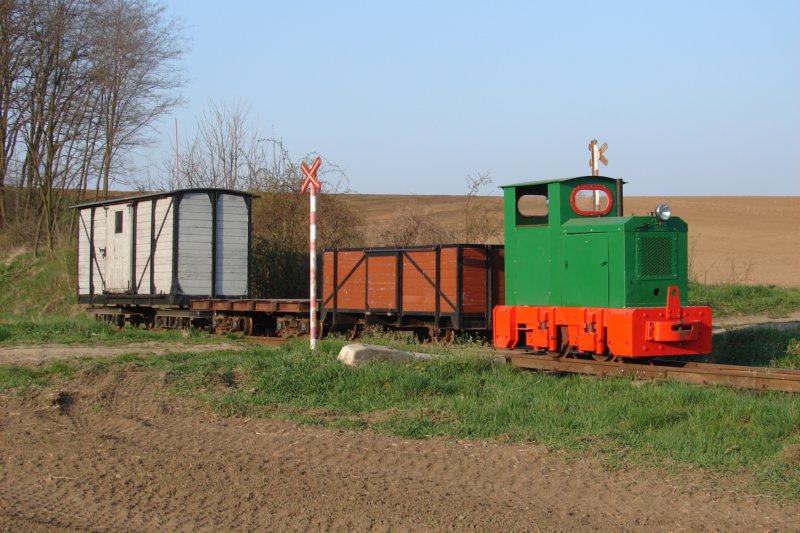 Original works railway was build in 1862 for coal transport between state railway station Zastávka u Brna and mines in Zbýšov. In present it is converted from normal (1435mm) to narrow (600mm) gauge for service of trains of our Museum.
 
Readied we are for you
In summer on selected saturdays public service of steam trains with engine BS 80 (ČKD Prague build in 1951)
Museum is open also every saturday in july and august between 10 – 18 hours
Exposition of others steam, diesel, and electric locomotives build in 1908 – 1989
Stationary exposition of historical photos of coal minning, energetics and rail transport in this region

Minning in black coal fields of Rosice - Oslavany was located since 1755. Till 1783 was coal mines in Moravia only in this region. These coal – fields are smallest and oldest, but black coal from there was part of highest quality of black coal in Moravia. Mine Jindřich (Henry) II. was even with 1456m depth the deepest coal mine in Central Europe. Between 1891 and 1959 was here operational briquetting plant, between 1856 - 1955 also pokery. Maximal annual minning was get in 1963, when was extracted 751 668 tonnes of coal. In 70s´ was minning centralized in new (1969 build) mine Jindřich (Henry) II. in Zbýšov and the others mines was continued for ventilation only. In 1992 was minning stopped and all mine towers demounted. Up to the present day stays only trowers of mines Jindřich II (for transmitters of GSM and Wi-Fi networks) and old riveting tower Simson (1902 build) as a technical monument.

Museum of industrial railways represents on ex-service works railway Zastávka u Brna - Zbýšov his collection of rail transport vehicles, as a static exposition and also as a special running of historical trains with steam locomotive, excursionary covered wagons, wagons for bicycles and custom-made also cargo and other special trains. Trains runs on selected Saturdays in mai - september, custom made (school trips, copany extra events) any time. Some Saturdays works special transport line Brno-Zastávka-Oslavany and back with historical railmotor M131.1448. Part of collection (mining engine and coach) was deposited in Museum of mining and energetics in manor house in Oslavany.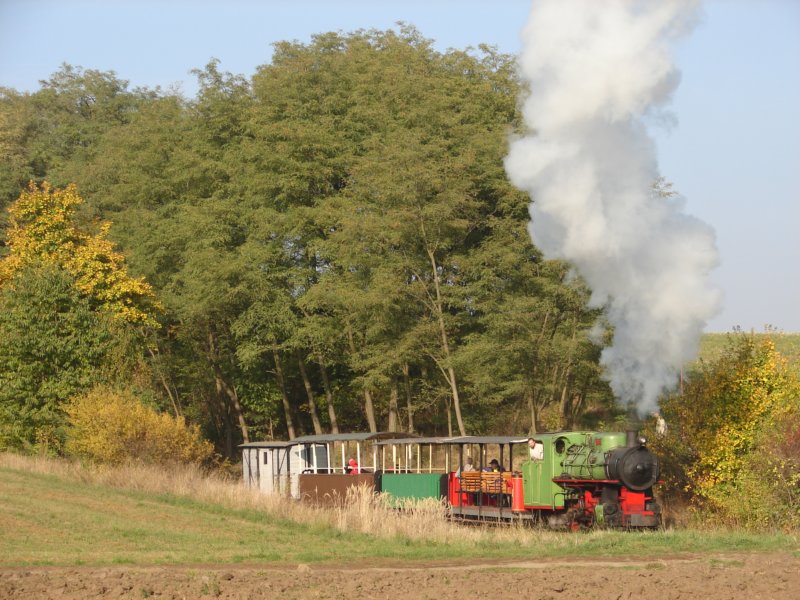 Steam locomotive (ČKD Prague 1951) with passenger train in Zbýšov in 2008
Museum of industrial railways is civil association, non – profit organisation, wich has no employees. All works do members in theirs free times cost free. Museum starts his activities in 1991 with build-ing cca 200m long demon-stration 600mm gauge rail-way on a garden of one flun-der of association in Brno. Past 14 years of activities on Czech and Slovak narrow – gauge (forrest) railways (i.a. 10 years in Mladějov) was collection of museum trans-ported in 2005 to Zbýšov. Collection of muse-um create 30 diesel-(build 1940-1989) 4 steam-(build 1913-1951), 4 electric- (system 220V DC) locomotives, most interesting is electric locomotive Siemens build in 1908.

How you come to us:
By train : To the station Zastávka u Brna (route ČD no.240, IDS JMK S4) and then by bus to the station ,,Zbýšov, Sička" (cca 5 min.)
By bus : route IDS JMK no. 153, 421 station ,,Zbýšov, Sička"
By car from highway D1 Exit 182 direction Rosice through route no. 23 to Zastávka, there turn left through route no. 395 through Babice u Rosic to Zbýšov, Sička
By bike – biker-route no.5173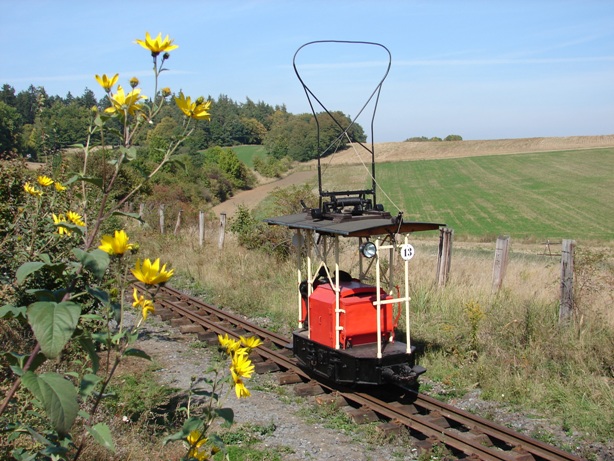 Locomotive Siemens was build in 1908  in  Zbysov railway 2015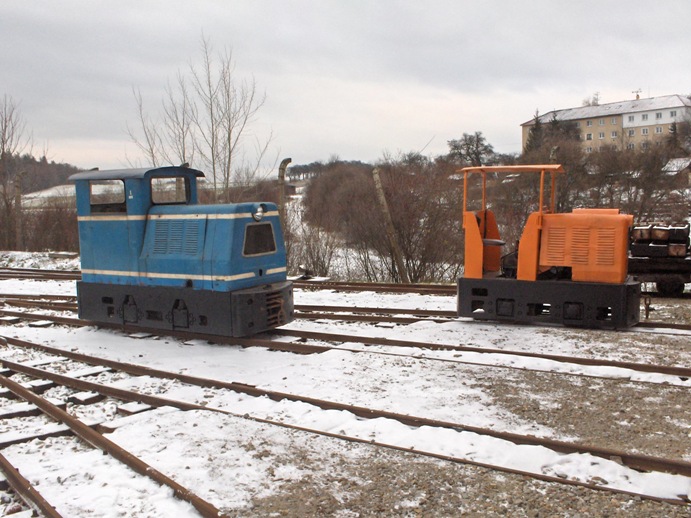 Engine type BN30R (blue engine) and BN15R (orange engine) (ČKD 1961)  in winter 2010